After this period of time at home necessary for the safety of everyone, we are looking forward to a bright future sailing the waters of the Pacific again with you onboard.

We have implemented enhanced health and safety protocols to ensure the safety of our guests and crew both onboard and ashore.

You can now also take advantage of our SERENITY policy for new bookings, so you can book and sail with peace of mind.

We are looking forward to welcoming you onboard soon.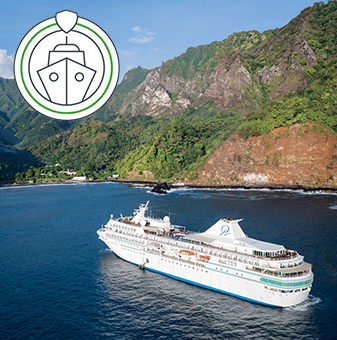 Our Covid-safe Protocol
The unprecedented health crisis that we have just faced has been managed superbly by our teams ashore and onboard. The speed and efficiency of our protocols, our advanced medical equipment, and the small size of our ship have resulted in the safety of all. Now, we are implementing enhanced sanitary measures to ensure a maximum level of safety and a cruise that runs smoothly.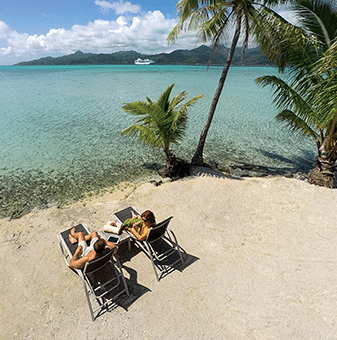 Book with Confidence
Are you concerned about booking a voyage in the coming months? Discover our exceptionally flexible SERENITY policy for NEW bookings made after 1 October 2021.
Valid from 9th March 2020
Booking with Confidence
Are you concerned about booking a cruise in the coming months?
Are there any specific conditions for 2021/22 cruises departing prior to 30 April 2022?
So that you can book with confidence for cruises departing prior to 30 April 2022 and booked after 25th November 2020:
1. You pay a 25% deposit of the cruise fare to confirm your reservation, and the final balance will be due 30 days before departure.
2. Cancel up to 30 days before departure and and receive a 100% credit towards a future booking once without a fee.*
*The above cancellation conditions are valid for the cruise itself only. For other services, including pre/post cruise programmes, the cancellation is dependent on the policies of our suppliers. Not applicable to Group Contracts.