The Arctic aboard small, environmentally-friendly ships
Sail away on an expedition to the Arctic and head for its dreamlike shores. Wonder at unique fauna (including polar bears, walruses, reindeer, Arctic terns, cetaceans) and traverse grandiose landscapes between glaciers, icebergs, sea ice and volcanic landforms. Featuring a maximum of just 132 staterooms and suites, our purpose-built expedition ships provide an intimate atmosphere and luxury comfort. You will travel with an expert Expedition team onboard.
Which type of Arctic Adventure would you like to experience?
Setting sail on an iconic Expedition aboard our Sisterships
With almost 20 years of experience in extreme regions, PONANT is a true Polar Specialist. On board Le Boreal, L'Austral or Le Lyrial set off to explore the ice field and the rich and varied fauna of the Far North, alongside our expedition team.
Let PONANT show you the grandiose landscapes of the Arctic Far North. Sea ice, icebergs, giant glaciers...
or
Pushing boundaries of Exploration aboard Le Commandant Charcot
Travel to the northernmost latitudes on board the newest ship in our fleet and live an immersive polar experience. Le Commandant Charcot — the World's Only Luxury Icebreaker powered by liquified natural gas, is the epitome of responsible and sustainable sailing while providing luxurious comfort.
"We'd dreamt of this: 90° 0.0. It's the first time a French ship has reached the North Pole, it's a historic moment." Take a(nother) look at the pictures of this adventure!
Take in the most iconic panoramas of the Arctic, from the fjords and glaciers of Spitsbergen to the majestic icebergs of Greenland. A chance to watch seals, whales, orcas, walruses, polar bears and a number of bird species.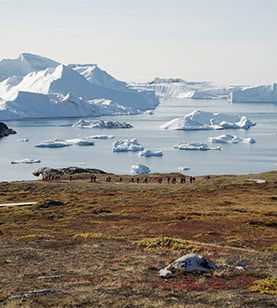 Explore the Far North from May onwards, a time of year when these northern latitudes are inaccessible to other ships, and enjoy some truly unique experiences. Find out about the Inuits' spring traditions, reach the Geographic North Pole and so much more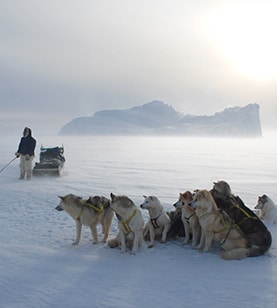 Our fleet is made up exclusively of modern small-sized ships with a maximum of 132 staterooms and suites on board, and are equipped with the very latest technologies.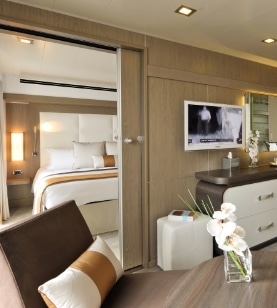 Enjoy an all-inclusive expedition in a superbly refined environment. Generously sized common spaces accomodate every guest, including two restaurants, a spa, lounges, a theatre, and an indoor pool. The Blue Lagoon outdoor pool and the brazier are heated by energy recovery.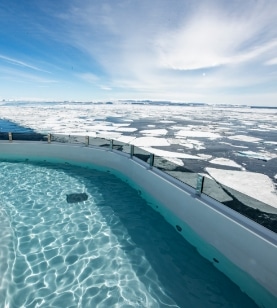 Our all-inclusive expeditions include Zodiac outings & shore excursions with expedition team, onboard lectures, parka, and boot rent, all meals & open bar, 24h room service, unlimited Wi-Fi, butler service for suites.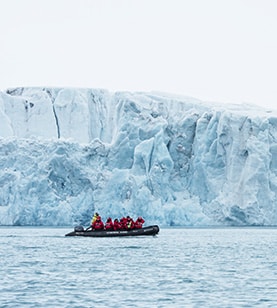 Your experienced Expedition Leaders supervise a team of 23 naturalist guides. They will lead activities such as:

Kayaking
Participative science
Zodiac outings
Showshoeing and Hiking
Polar water activities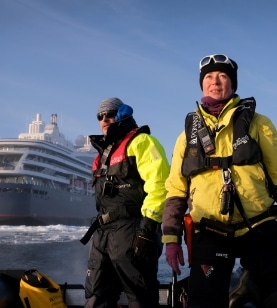 Savour the tastes of gourmet cuisine, created in partnership with Ducasse Conseil, chef Alain Ducasse's high-end catering company, at two all-inclusive restaurants on every ship. Sip your favorite cocktail at the bar and relax in various lounge areas.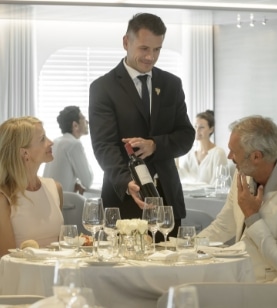 Safe and low impact polar navigation is our area of expertise, taking advantage of the latest innovations and even developing new, market-leading technologies and solutions Le Commandant Charcot is one of the most advanced polar vessels at sea today.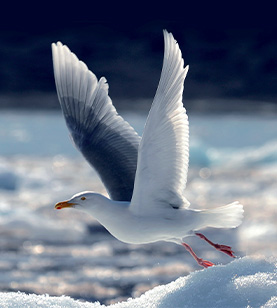 Responsible travel: Our ships' small capacity limits propulsive power and reduces the quantity of fuel and emissions. -100% of the fleet have the CLEANSHIP label, the highest Bureau Veritas classification. PONANT is also proud to be a member of IAATO & AECO.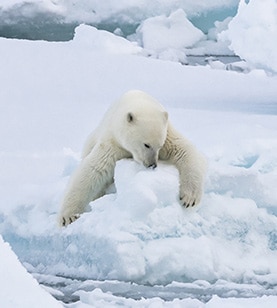 A unique concierge service
To assist you in all the steps related to a cruise, our Concierge Travel team is at your disposal at any time. Our experts help you plan and develop a tailor-made trip. Before embarking Le Commandant Charcot, rest assured our team has handled every detail.
MORE ►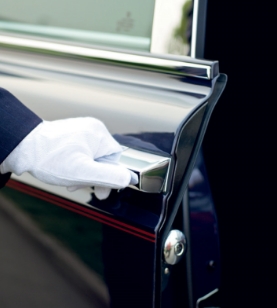 Your welcome offer
Up to €500 savings
per stateroom for your first cruise*
Ponant bonus
Save up to 30%
when you book your expeditions early

Did you know?
96% of our Guests would recommend PONANT to their friends and family.


The most beautiful trip, just as I'd dreamed it and PONANT made it happen. Atmosphere, landscapes, excursions, conferences, food, cabin, the staff as a whole, the beauty of Greenland, proximity to nature, the Inuit. And best of all, the enthusiasm of Commander Garcia and his kindness to all crew members. I loved this trip, and now I'm dreaming about Le Commandant Charcot.
Catherine M.
Le Boréal
See all reviews ►
The environment at the heart of our commitments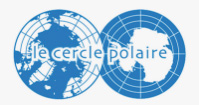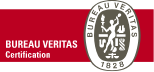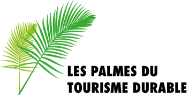 * €500 / £450 reduction per cabin based on double occupancy, with the code BWELCOM. Offer valid for any reservation of your first PONANT or PAUL GAUGUIN cruise. Non-retroactive offer, not applicable on Ocean Voyages, cannot be combined with other special offers and may be modified and/or cancelled without prior notice. This offer is also valid for use with your usual travel agency.