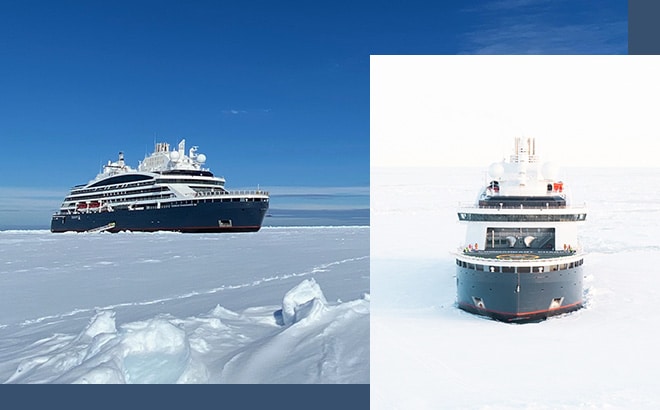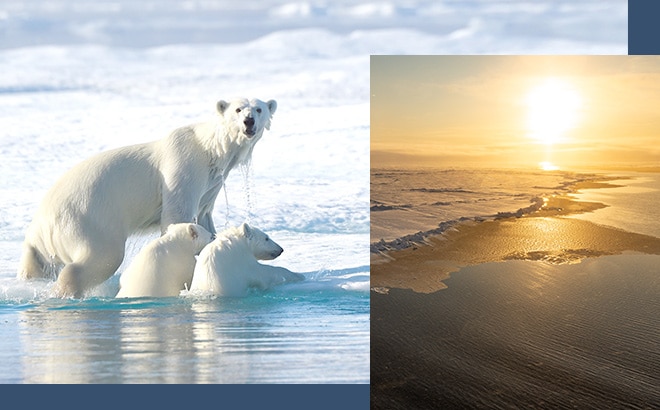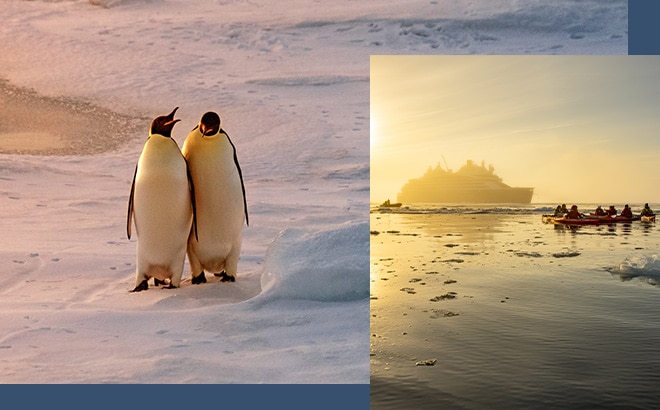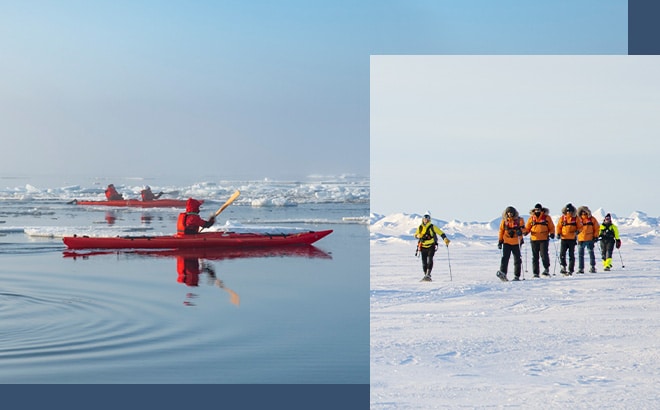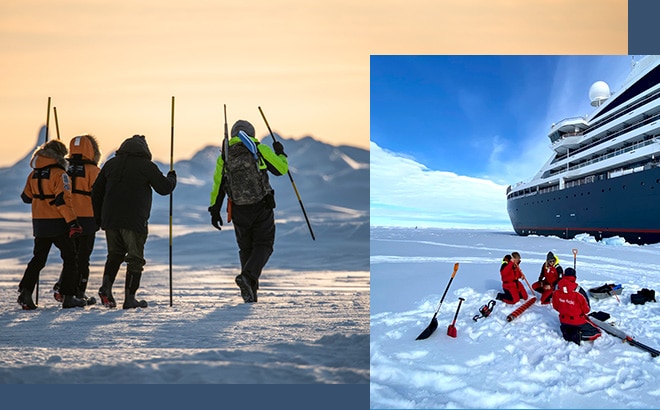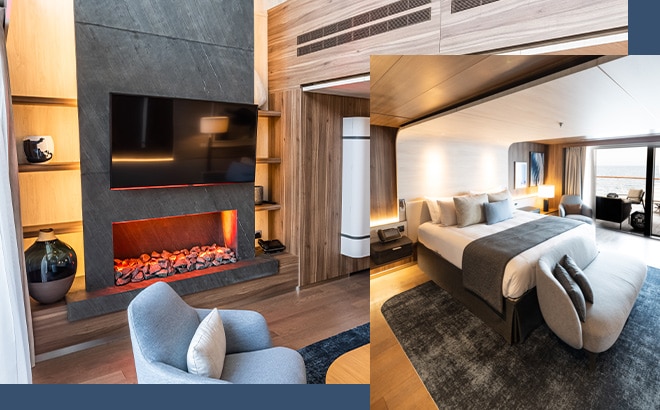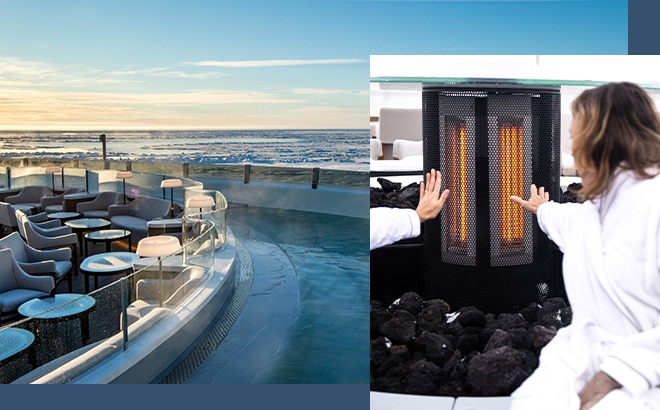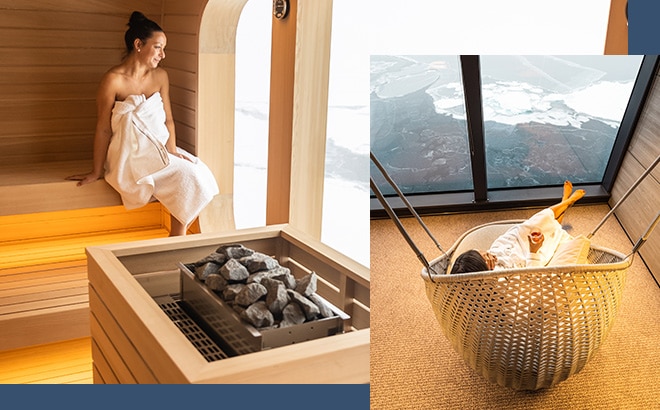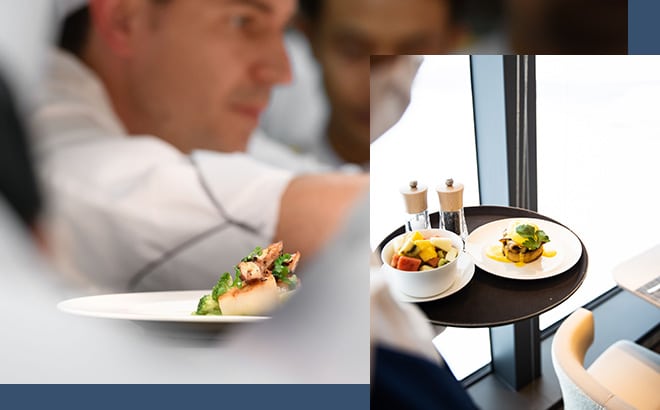 Le Commandant Charcot
Join us aboard the world's first luxury polar exploration vessel. Le Commandant Charcot combines hybrid propulsion with liquefied natural gas (LNG) and electric generators.
Le Commandant Charcot has been designed to minimise the environmental impact of travel in the furthest latitudes.
Further into the Arctic Adventure
Discover the landscapes of the Arctic, whose primeval beauty evokes intense emotion. Observe exceptional wildlife in its natural habitat.
Experience Antarctica differently
Discover Antarctica, the ultimate sanctuary for wildlife and a fascinating world of force and beauty that will reveal itself in all of its splendour.
A gentle and respectful exploration
Glide on the clear waters or between the ice floes and get as close as possible to the immaculate nature of the poles.
An enriching scientific adventure
Discover a scientific adventure in the polar regions and contribute to improving the knowledge of biodiversity, marine mammals or glaciology.
Exceptional suites and staterooms
On board, there are 123 suites and staterooms, ranging in size from 20 to 115 m², and providing a warm, modern design that looks out onto the outside world. Each has a private balcony or terrace.
Soothing Moments
After a relaxing bath in the lagoon heated (by an energy recuperation system), settle down comfortably by the brazier and enjoy the delights of the polar landscapes while savouring one of the refined dishes from the bar's à la carte menu.
Relaxing times
After a moment of relaxation at the spa or the sauna, enjoy the beneficial effects of ice in the Snow Room. This unique space offers a real sensory journey.
Culinary discoveries
In the kitchen, the iconic Signature dishes of Alain Ducasse complete a menu specially designed by the Michelin-starred chef for Le Commandant Charcot. Fine gastronomy, a bistro-style menu and finger food can be enjoyed in the various restaurants and bars of the ship.