Le Commandant Charcot takes guests to the geographic North Pole for the first time!
On 13 July, at 6 pm (CET), guests on board Le Commandant Charcot reached the geographic North Pole, a first for PONANT passengers!
On 13 July, 2022, at 6:00 pm (CET), Le Commandant Charcot, the world's only luxury icebreaker, reached the geographic North Pole. This is a highly symbolic achievement for PONANT, expert in expeditions to polar regions and only cruise company sailing under the French flag.
Indeed, last September, Le Commandant Charcot was the first French vessel to reach this latitude (90,00,000°). This time, the feat has been repeated with guests on board, who are living a unique experience in the footsteps of great polar explorers.

It is with great humility, and emotion that we have reached this latitude, each of us aware of the exceptional character of this moment we have been living
Captain Patrick Marchesseau, on board Le Commandant Charcot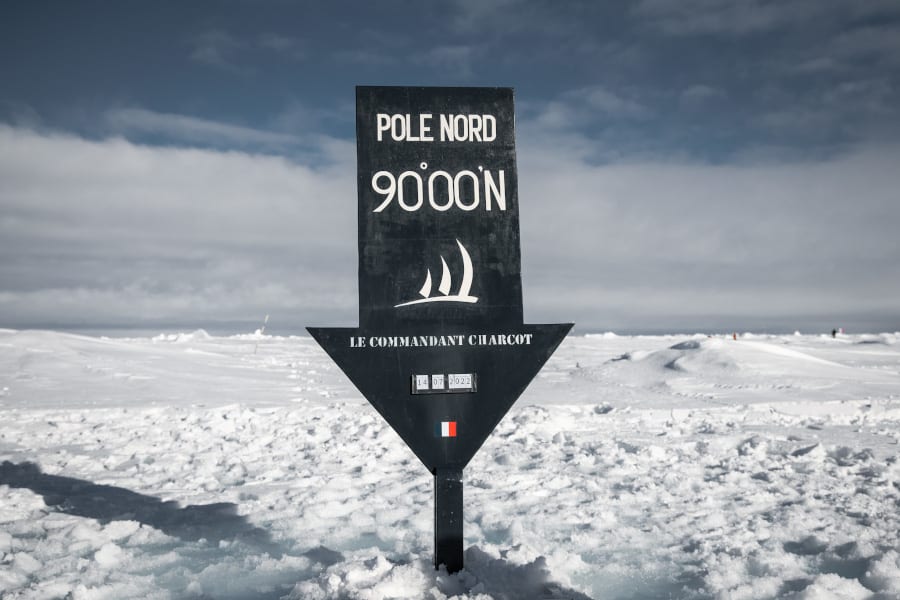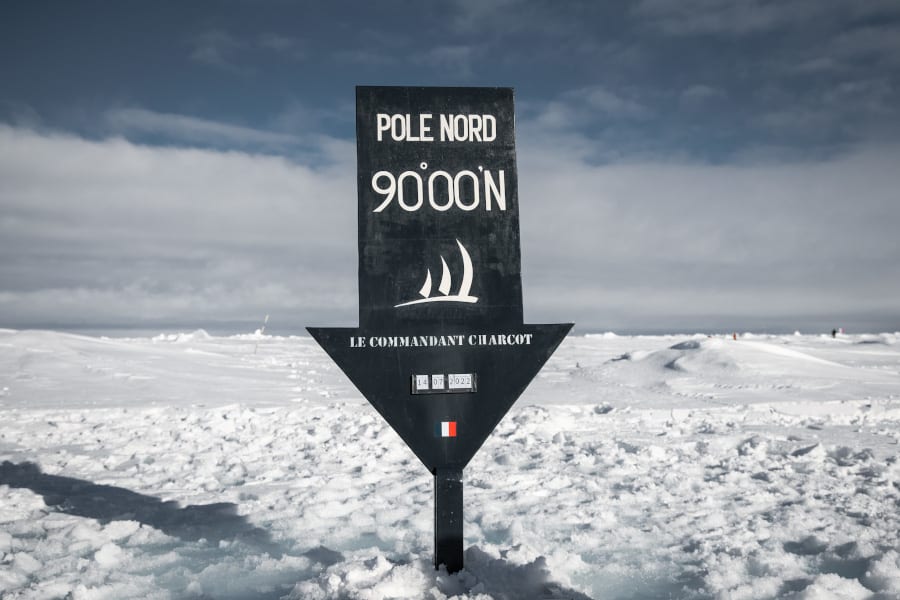 Le Commandant Charcot is also the first hybrid-electric cruise ship powered by liquefied natural gas to accommodate scientific research teams onboard, providing them with dedicated work areas. She puts scientific research at the heart of PONANT's commitment and unique concept of travel.