We often receive praise regarding the standard of photography used to feature a destination or experience. While the company uses photographers from around the world, we have an Australian based photographer whose work has regularly appeared in our advertising and brochures.

That man is NICK RAINS, UK born but now living in Australia. We talked with him to find out about the man behind the lens.
Nick tells us he picked up the photography bug at the age of 19 while at university in the UK studying oceanography and biology, resulting in a zoology degree. Fellow students were dabbling in photography, film back then of course. His burgeoning interest in photography enabled him to inveigle his way into music events by taking and providing images of the shows for publication in the university magazine.

In 1983 Nick 'turned professional' almost as a dare. His father, the owner of a real estate business, was bemoaning what he saw as extortionate prices photographers charged to take photos of the houses he had for sale. When Nick heard just how much they charged he took up the challenge and set about offering his services at a 'competitive' commercial rate.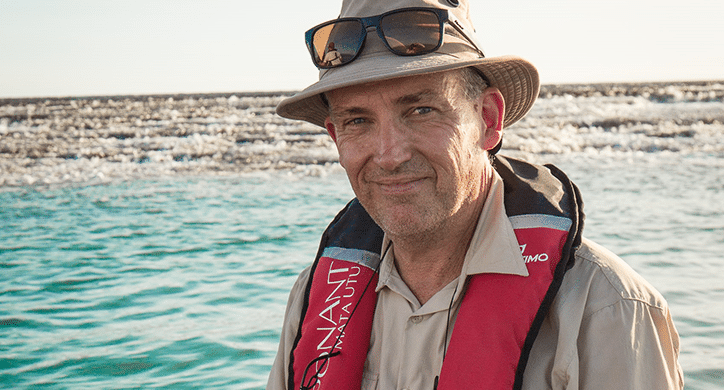 Driving around trying to take attractive photographs of houses in the gloom of the UK winters soon lost its appeal and on a whim he set off for Australia, landing in sunny Fremantle in 1986 - just when the city was gearing up for the America's Cup. Energised by the sun on his back he heads to the Canon Media Centre and just happens to be in the right place at the right time. He is offered a job working with Canon cameras, running their loan service for professional photographers. Heaven. A heady array of lenses and cameras provided plenty of opportunity for Nick to develop new skills taking photographs of the yachts and crew.

"It was a matter of being in the right place at the right time but, more-so, having the right can-do attitude", says Nick. His energetic Media Centre networking had him rubbing shoulders with professional photographers from Time Magazine and Sports Illustrated and Nick commenced his photography career into sports photography.
©Studio PONANT/Nick Rains
Returning to London, Nick had a contact - "catch up with Harold from Zefa" he was told. (Zefa then being a large German Stock Photo company.) Fortuitously, Harold had need for a range of shots featuring Europe's top tourist destinations - photos that could be purchased through Zefa for use in magazines, brochures and advertising. And so Nick set off in a campervan to capture the essence of Europe. He visited France, Italy and Spain for up to four weeks each returning with photos of iconic landmarks such as the Eiffel Tower and Rome's Colosseum - "Crowded places today, so familiar to travellers, that I am always relieved when I get an assignment to really remote places such as the Kimberley region, Spice Islands or Sub Antarctic Islands."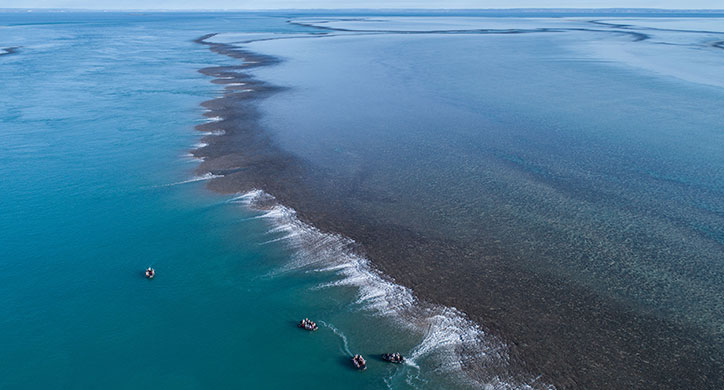 But the Australian lifestyle (and climate) was calling, and so Nick returned to Australia and quickly put his photographic expertise to work for Tourism Australia, Tourism NSW and Australian Geographic magazine among others.

More recently, Nick completed an outstanding photographic assignment capturing PONANT in the Kimberley region, and another hanging out of a helicopter over Le Soleal as she entered Sydney Harbour.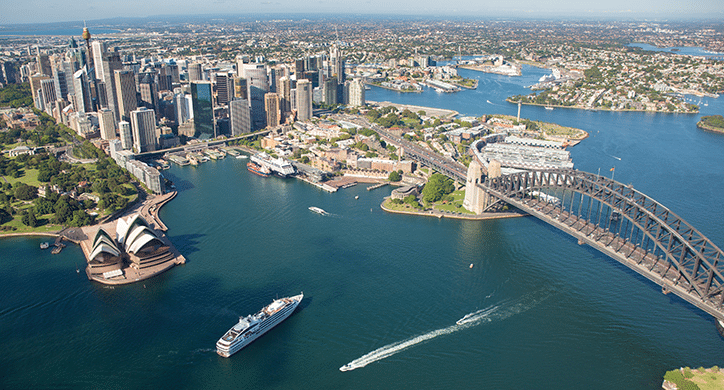 Nick and his wife Janelle live in Queensland from where they operate their photography business for companies that include PONANT. Nick is, as you would expect, widely travelled, with personal highlights that include Antarctica, PNG, India, Myanmar, the Spice Islands, the Kimberley and the Sub Antarctic Islands nominated as 'return-to' favourites.

Nick is a Leica Ambassador and he runs the Australian branch of the Leica Akademie, undertaking photography workshops for committed photography enthusiasts and taking them to interesting places around the world.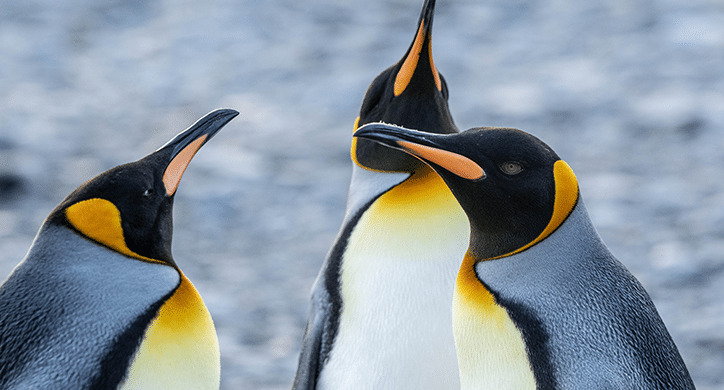 His recommendation for cruise travel photography?

"Let's take the Kimberley as an example. You don't want to be lugging heavy equipment, especially in a humid environment and when embarking or disembarking Zodiacs, so I suggest a mirrorless camera or an SLR with a 24-70mm zoom lens. Maybe a 200mm lens as well for wildlife but as you can often get really close to the crocodiles the 24-70mm lens will probably do."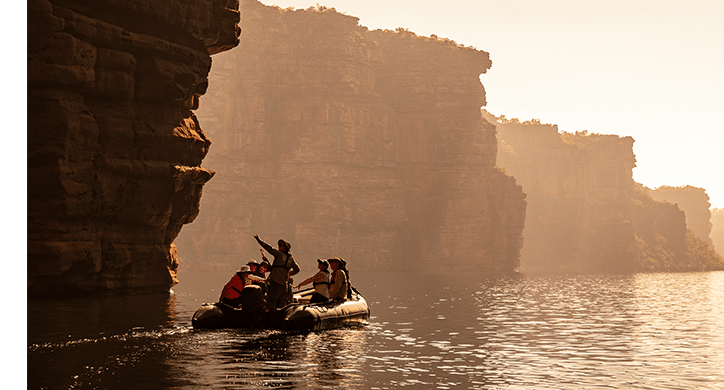 "Regardless of how determined you are to capture the hero shot don't take the enjoyment out of your holiday by seeing everything through your viewfinder. Step back and enjoy the moment. Mental photos are equally as important."