Travel is an Art:
new theme cruises collection
PONANT welcomed its most prestigious partners to a very special place with a subtly refined atmosphere, where it presented its new themed cruise collection for 2023/2024, Travel is an Art.Knowledge, commitment and emotions shared are why PONANT has always surrounded itself with internationally renowned personalities passionate about their subjects and has created immersive experiences to better understand and rediscover the world with fresh eyes.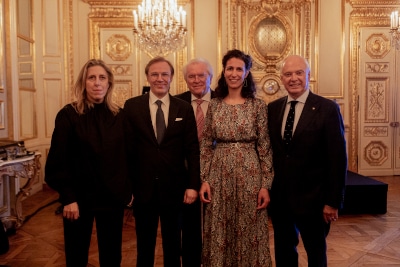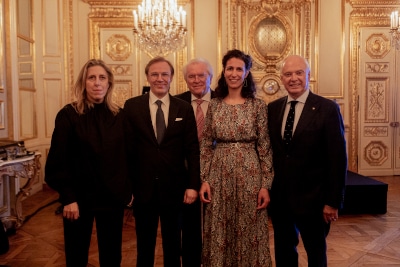 Emma Lavigne, Managing Director of Pinault Collection, Philippe Gombert, President of Relais & Châteaux, Prune de La Fage, Deputy Director of Radio Classique, as well as Alain Duault, Artistic Director of PONANT musical cruises, were especially brought together at the Hôtel de la Marine in Paris alongside our President, Hervé Gastinel for a delightful evening where conviviality reigned. The grand finale was provided by violinist Renaud Capuçon and pianist Guillaume Bellom - two virtuosi whose recital created a moment where time seemed to stand still. A real PONANTmoment that moved every one of our guests.
Also present at this prestigious evening, as they too will be on board in 2023 / 2024, were: Christophe Barbier, Pascal Bruckner, Jean-François Clervoy, Jean-Louis Debré, Franck Ferrand, Luc Jacquet, Emmanuel Kasarherou, Laurent Mayet, Christophe Ono-dit-Biot, Christine Ockrent and Jean-Christophe Rufin. For everyone it was also an opportunity to have an exclusive tour of the Hôtel de la Marine that included the Chief of Staff's office and the splendid reception rooms.
Voyages planned around four themed collections
Environmental protection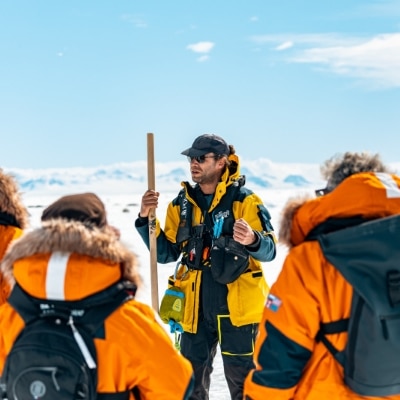 Awaken to the world and the challenges of protecting the oceans and poles by going on a voyage with world-leading explorers, scientists and naturalists who support PONANT.
Cultural influence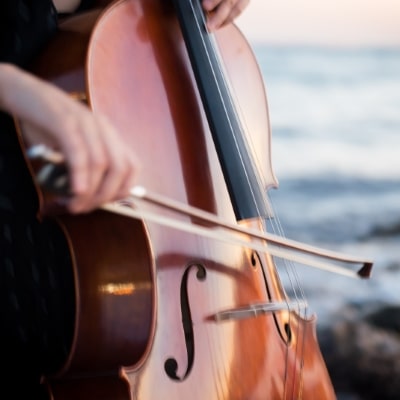 Relish in the thrill of discovering a new work of art, experience the soul of a relic, explore iconic museums and meet the artists.
Geopolitics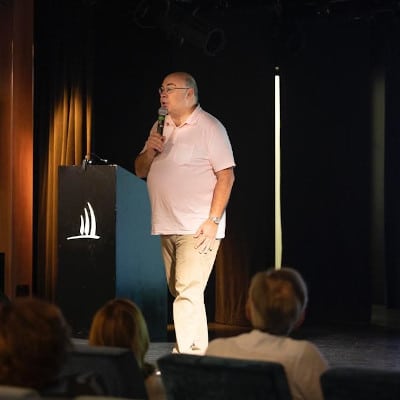 Gain insight into every region visited with the experts, and discover their cultural, civilisation and geopolitical issues to give purpose to a voyage. Diplomats, journalists, essayists, historians, war reporters, philosophers and psychoanalysts are among the profiles of the experts chosen to accompany PONANT.
Wellness / Lifestyle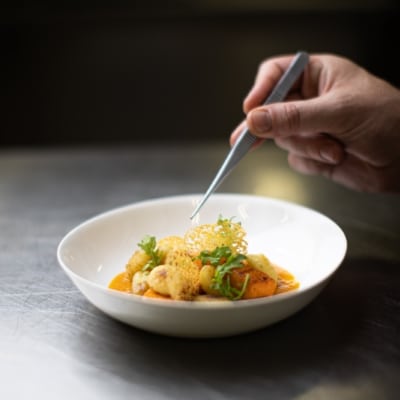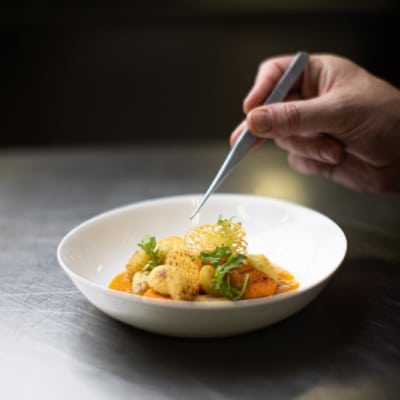 Taking care of oneself and getting back to basics. 100% disconnect experiences are on offer, combining wellbeing, yoga, exquisite healthy food and sleep. Discovering the world's spiritualities between wisdom, self-indulgence and Epicureanism will be among the themes, as of course will be gastronomy.
Sharing knowledge and passions
PONANT surrounds itself with loyal employees as well as new partners and ambassadors. Explorers, scientists, naturalists, adventurers, journalists, historians and many other world-renowned experts will enhance experiences with talks and workshops and by sharing their passions.
Observers and those involved in politics and geopolitics share their knowledge, like Jean-Louis Debré, former President of the French National Assembly, Christophe Ono-Dit-Biot and Patrick Mahé, French journalists at Le Point and Paris Match. Former L'Express journalist Christian Makarian, who has already been on board in 2022, will be joined in 2023 by war reporter Didier François who has covered most of the major conflicts over the last 40 years.
Experts accompany the high polar exploration voyages aboard Le Commandant Charcot: astronaut Jean-François Clervoy and explorers like Laurence de La Ferrière from the CERCLE POLAIRE Women at the Poles project will bring their expertise, ready to answer any environmental or geopolitical-related questions. Ambassador of the French Ministry of National Education and Youth and sustainability expert Maud Fontenoy raises awareness of the need to protect the planet and oceans, a cause she has been fighting on behalf of for over 20 years.
Writer, poet and musicologist Alain Duault with his selection of exceptional musicians and recitals are on the programme for six musical cruises in 2023, in partnership with French radio station Radio Classique. New for 2023 is a 100% Jazz cruise by the Marseille Jazz des 5 Continents festival. Partnerships have also been renewed with the Mucem – Museum of the Civilizations of Europe and the Mediterranean – in Marseille, France, the Musée du Quai Branly-Jacques-Chirac (Paris, France) and Paris Match, as have the gastronomic cruises with Relais & Châteaux, Cuisine & Vins de France and Château Latour. Finally, Opéra de Paris dancer Eugénie Drion will be back in August for another 'Artists in Residence' project.
PONANT has taken an innovative approach with a new wellness theme. Tranquillity and deep relaxation to re-energise the mind and body are the buzz words for two itineraries in partnership with TIGRE YOGA CLUB and its founder Élodie Garamond, the first to Croatia in 2023 and the other to India in 2024.
Prestigious guests of honour
PONANT also surrounds itself with prestigious guests of honour. Writers Douglas Kennedy, Éric-Emmanuel Schmitt, Jean-Marie Rouart, Pascal Bruckner and physician and former French Ambassador to Senegal Jean-Christophe Rufin will share their expertise and knowledge of itineraries to all four corners of the world.
Former French Minister of Culture and Communication Jean-Jacques Aillagon and writer Yann Queffélec will be guests of honour on two separate Loyalty cruises in 2023.
Exclusive itineraries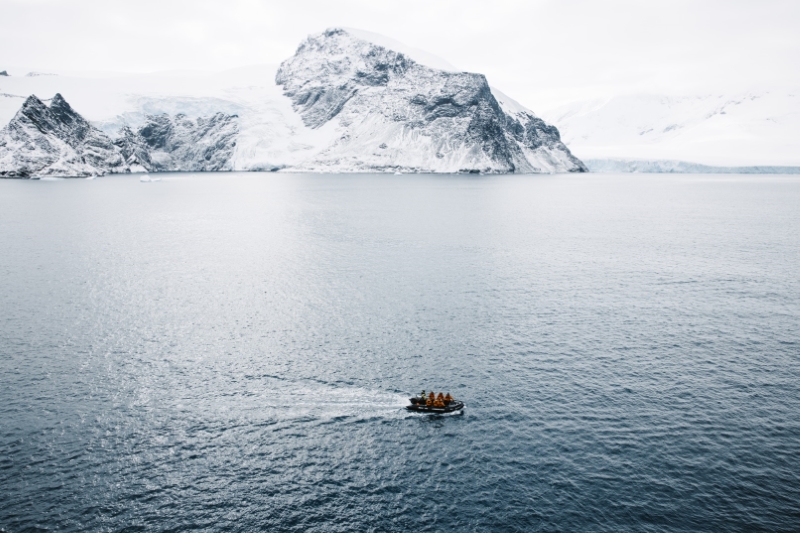 Two exceptional women are accompanying guests on this phenomenal expedition into the heart of the ice: French explorer Laurence de la Ferrière, the only woman to have crossed the whole of Antarctica solo, and Norwegian Liv Arnesen, who led the first women's crossing of the Greenland ice cap without assistance in 1992. Aboard L'Austral, they will guide exploration of the White Continent, bringing with them their own unique insights. From Drake Passage to the Antarctic Peninsula, they will reveal all the secrets behind these breathtaking icy vistas and the amazing wildlife. In this uninhabited land, which was only discovered and explored in the 19th century, encounters with wildlife will be the highlights of guests' experience. Gentoo, Adélie and Chinstrap penguins, humpback whales, seals and seabirds will leave lasting memories.