Welcome to our website!
Discover our step-by-step guide on how to connect to and access your personal space.
Log in to your personal area
1. Click on this link
2. Click on the "Login" tab at the top right
3. Click on "Access your pro space" to log in
If you don't have an agent account, click on "create your account". Then, enter your agency code, which can be found in your latest Trade Newsletter or from your dedicated sales representative.
If you already have an account with PONANT and you don't remember your agency code, please contact your sales representative.
New: You only have to log in once and your details will be saved (make sure you've enabled cookies to do this)!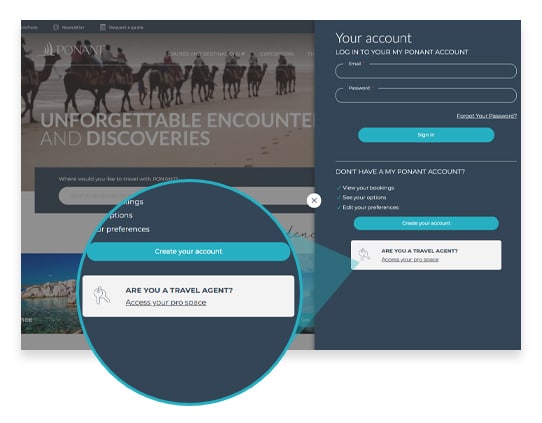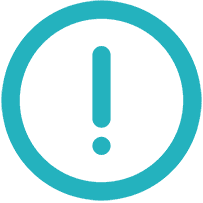 A few details before you start:
Log in using Chrome and Firefox browsers.
Be patient when loading pages as the site is linked to our online reservation system in order to display the correct prices.
In case of problems, do not hesitate to reload the page.
When entering passenger details: do not use false names or email addresses as this would generate duplicates and your customers would not be able to benefit from the advantages linked to their PONANT Yacht Club loyalty status.
If you receive an error message that makes it impossible to make a reservation, or if you have a problem using PONANT Pro area, please take a screenshot and send it to supportadv@ponant.com, indicating the browser used and the problem encountered. You will receive a response within the day.