PONANT x Pierre Hermé Paris
a gourmet alliance at sea
PONANT and Pierre Hermé Paris are combining their talents to celebrate an exploration of the senses and the inimitable art of "goûter" – afternoon tea – à la française. United by a shared philosophy, the two firms are offering an authentic multi-faceted experience of the senses.
Pierre Hermé's macarons at tea time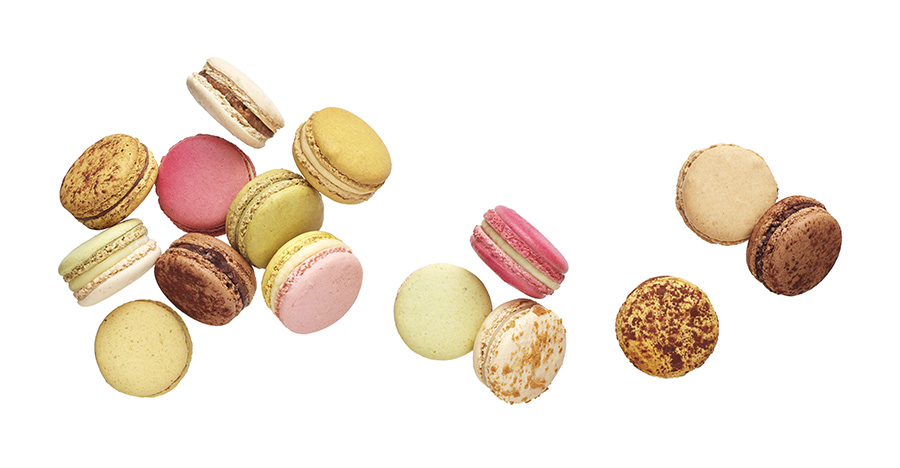 Photo credit: ©Laurent Fau
Travel the world in the wake of great explorers and be carried away by breathtaking scenery before succumbing to Pierre Hermé's macarons for a world tour of flavours. At tea time on all PONANT ships, you will have the opportunity to savour four macarons from the recipes of the "Picasso of pastries". The firm's flagship Ispahan macaron, together with the Infiniment Pistachio, Vanilla and Chocolate varieties represent an enticing voyage for the discerning palate.

Sampling Pierre Hermé macarons at tea time will very quickly become another gourmet ritual on all our ships. PONANT and Pierre Hermé Paris share the same ambition to create unique moments and unforgettable sensory experiences. We are delighted with this collaboration between two ambassadors of French know-how.
Hervé Gastinel, CEO of PONANT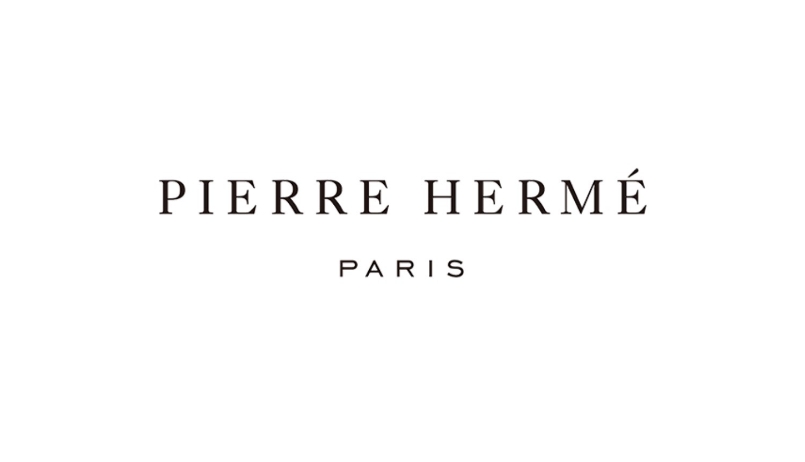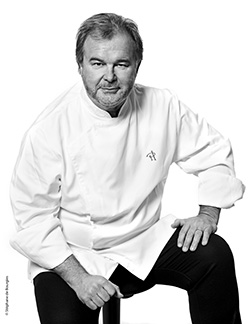 Photo credit: ©Stéphane de Bourgies
Pierre Hermé guest of honour on Le Lyrial in July 2023 to share his passion for gastronomic excellence.
To celebrate the new partnership, Le Lyrial welcomes Pierre Hermé as a guest of honour sailing from Athens to Istanbul, 6 to 13 July 2023, discovering ancient treasures of the Mediterranean. To mark the occasion, the master pastry chef will produce the plated desserts during the two gala dinners, orchestrated by Pierre Hermé and Rachid Agouray, Deputy Executive Head at La Mamounia Marrakesh, and their teams. During informal talks, Pierre Hermé will share his passion for creative gastronomy and where he goes to seek out new flavours and textures. Together with Pierre Jochem, Chief Executive Officer of La Mamounia Marrakech and its Deputy Executive Head, Rachid Agouray, he will lift the veil to take you behind the scenes of luxury establishments and their never ending quest for excellence and creativity.

You can be endlessly creative with the macaron which is why it is my favourite means of expression. It offers an infinite field for exploration, each flavour an invitation to open up to the world, from Iran to Brazil, Tahiti to Mexico and Madagascar. I am delighted by this partnership between our two companies. We realised that we share a mission to awaken people's curiosity, to offer them a voyage of the senses and a refined experience.
Pierre Hermé